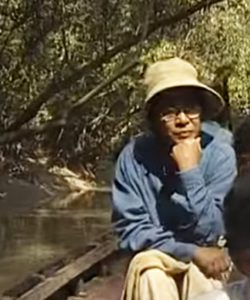 Razia Quadir obtained Honours degree in English literature and Sociology from Dhaka University in 1977. In 1978 she briefly joined Fine Arts Academy in Shantiniketan, India. She returned to Bangladesh to work for the design committee of BRAC (Aarong) for 2 years and later shifted to Air India office and worked as the Counter Supervisor. Subsequently she moved into the Development sector and joined Asia Foundation as Program Officer. She finally joined the creative fields as Development Communicator and shifted to Europe and USA from 1989-1994. During these 5 years, she was commissioned by Channel 4 (London, England), Quiet Revolution (New-York, USA), Rooy Media (Washington D.C. USA), Filmhuset (Copenhagen, Denmark) and Container TV (Berne, Switzerland) as Co-Director, Script Writer, Translator and Member of the Editing board, in documentary film making on development and social issues in third world countries.
Returned to Bangladesh in December 1994 to base herself permanently and worked with UNICEF until June 1996. She helped in outlining a program communications strategy for EPI in UNICEF Bangladesh. In July 1996 initiated Dharitri, (later called Dharitri films). Communication and Media Consultants office, as the Founder Director.
She was also one of the first in Bangladesh media group to follow the Arsenic pattern in the affected areas in Bangladesh, did field study/research, directed and produced a film "Manifestations of Arsenic Poisoning in Human Bodies". The "Wind of Change", New Kind of School" (in three episodes) and "Working towards Safer Water and Sanitation"
"Creating New Dreams", on the street children, are some of the other films produced from 1997 – 2000.
In 1999 she initiated a program to follow the people who make a living from the Sunderban forest and based on her field work/research directed and produced a film "Surviving in the Sunderban" in 2001 in collaboration with Sundarban Biodiversity Conservation Project (SBCP). The next film of the series was on the Royal Bengal tigers called "In Quest of the Sundarban Bengal Tiger" partly funded by CIDA Canada
Produced and directed a series of 16 episodes on IYCF (Infant and Young Child Feeding) program called Tiny Tales for Alive &Thrive company led by Belinda Bill Gates Association 2012- 2014